Fixture - Mountain bike Helmet
CHF 51,20
VAT and custom duties included
Free delivery
Mo. 31 Jan. - Tu. 1 Feb.
Free return under 30 days
Need advice?
Ask our HardGuides!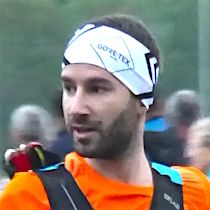 Questions
Fixture - Mountain bike Helmet - Dear team
Does the Giro Fixture - Mountain bike Helmet 45,24 £ come with MIPS? How much is postage to Devon, UK? What is the estimated delivery time?
Fixture - Mountain bike Helmet - Dear team
Hello, First of all, thank you for visiting Hardloop.co.uk! Unfortunately, the Giro Fixture helmet does not incorporate MIPS technology. With Giro, the name "MIPS" is in the model name when this technology is included. For orders over £50, delivery is free. Otherwise the delivery is £2.53. The product usually takes a week to arrive. On the product page, you have an estimate of the delivery date if you order the item. I remain at your disposal for any further questions and wish you a good day. Best regards, Aurélien - Hardloop Team ----------------------------------------- A committed actor, Hardloop has already planted more than 12,000 trees and campaigns for rational consumption.
Fixture - Mountain bike Helmet - Dear team
Thank you Aurelien, this is helpful. I have learned that the Giro Fixture is available with and without MIPS, of course at a different price. Thanks again, best wishes Thomas