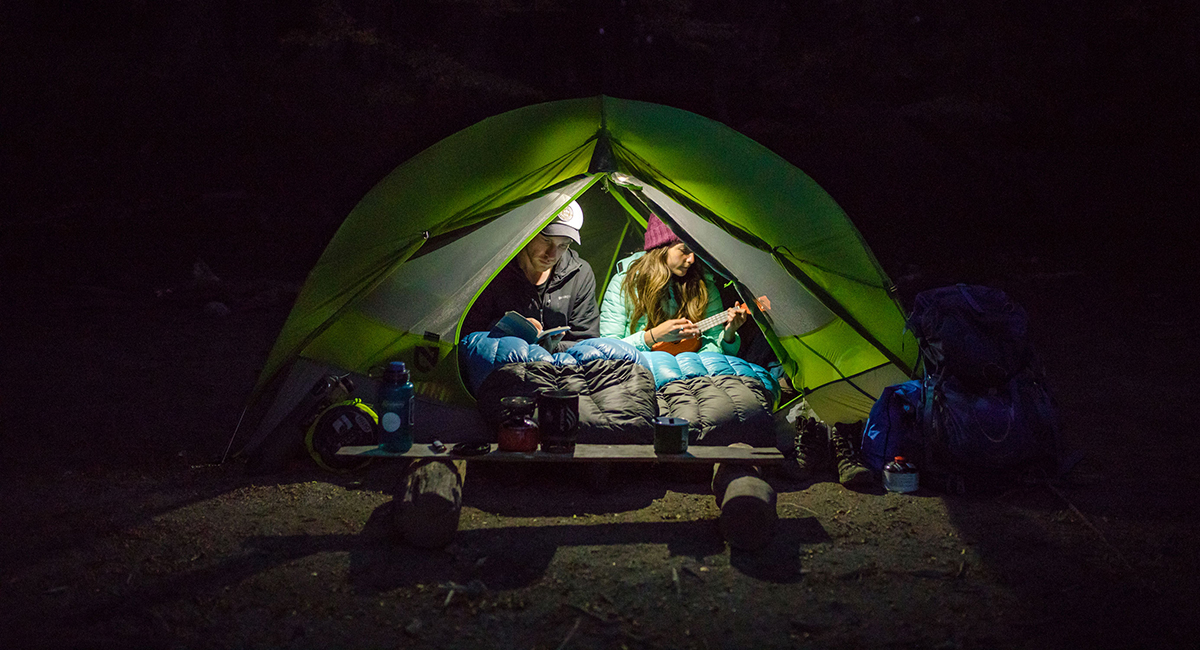 Nothing is better than an outdoor getaway to recharge batteries and get a sip of fresh air! With family or alone, take a chance to go out for an adventure, even for just a weekend. Offer yourself a fulfilling rest, away from the torment and speed of urban life. Camping is a great way to have a glimpse of simple natural life, take on challenges and learn more about your surrounding habitat.
However, camping is also a question of equipment! Luckily, it is possible to enjoy fabulous moments with few camping equipments, which is one of the numerous advantages of this activity opened to all.
If you are a beginner in camping or bivouacking and have the desire to enjoy an outdoor night without sacrificing your comfort, this is possible with the adequate equipment! Before surviving in extreme conditions with limited resources, why not authorizing yourself to enjoy simple camping and rest? In order to make the most out of your outdoor adventure, we have created a camping checklist of the must-have to make this moment memorable. This one is voluntarily very complete, but if you'd like to follow it rigorously, we will not blame you!
Camping essentials
If it is your first experience camping, start by buying, borrowing or renting the basic elements to spend a night under the stars. Those elements are, from our point of view, the following :
A tent
A sleeping bag
A sleeping mat
Some food
Clothes adapted to camping activities
First aid kit & hygiene products
One of the main advantages of camping is having the opportunity to spend a night outdoor with a minimum of equipment, to be closer to the natural environment. However, it is also much appreciated having minimum comfort to fully enjoy this experience, so far away of urban standards. As your camping experience will grow, it will be up to you to find the right balance between necessities and surplus.
➤ Download the full camping checklist (PDF)
Camping list : Sleeping material
While camping, having trouble sleeping can quickly become irritating, this is why sleeping material should not be forgotten to spend enjoyable nights outdoor!
Camping checklist : Tent
The essentials to build a camp base, where ever you are :
Camping checklist : At dinner time
The essentials to cook outdoor and enjoy your meal :
Camping checklist : Lightings
Eating inside the tent or around the campfire, nighttime is a moment to rest and, surely, the most awaited time to enjoy outdoor life. Being able to have enough lighting to move securely when sun has set is better!
Camping checklist : Hygiene and care
Camping checklist : Clothes and shoes to bring with you
As it may happen for you to be confronted with sunny weather and cold and humid nights, bring with you outdoor clothings and shoes in order to spend enjoyable moments!
Camping Checklist : Other personal belongings to bring with you
Camping essentials for us